** Update** Now – unfortunately the Santa's Workshop Suite Products, many are either unavailable or very low stock – but I thought I'd publish this blog anyway as the gift box is just lovely and we are still in the lead up to Christmas.  You can do this project with any of the Stampin'Up! Product Suites, just not the Santa's Workshop one… have a nosey over in my shop via the "Shop Now" Link in the main menu above 🙂
Stampin'Up! Tutorial – Gift Boxed Nutcracker Figure with Acetate Window
Well this is a super cute project make is it not? How sweet – a lovely boxed nutcracker figure with a super cute acetate window and fabulously decorated with Santa's Workshop Speciality Designer Series Paper. Now this box measures 5″ in height by 2″ in width and depth.



Measurements
– 12 x 12 Garden Green Cardstock cut to 8 1/2″ x 8 1/2″. Punch out a 1 3/4″ circle for top layer of sentiment section.  Score (shortest side at top) at 1/2, 2 1/2, 4 1/2, 6 1/2 inches.  Turn anti-clockwise and score at 3/8, 2 3/8 and 7 1/2.
– Cut out sections as below (sorry about my rubbish sketch!) and as in YouTube Tutorial.


– Santa's Workshop Speciality DSP (your choice). Cut x 4 panels measuring 1 3/4″ x 4 7/8″ and one panel for lid measuring 1 3/4″ x 1 3/4″.  Also Punch out 2″ circle for botton layer of sentiment section.
– Cut a piece of acetate (window sheet) 1 7/8″ x 4 7/8″.
–  Glue dot to secure your figure to bottom of box.
– Cut a piece of Real Red 1/8″ ribbon long enough to double wrap and tie in bow around finished project.
– Stickers of choice from the Santa's Workshop Memories and More Card Pack.
Happy Crafting!
Love Tx
You can view my YouTube Tutorial directly below.

Be sure to follow me on Social Media and Subscribe to my YouTube channel. Search "Smithscraftycreations"  Why not tag me in your project makes inspired by this tutorial.


PRODUCT LIST –
These are the products I used in this project make.  You can purchase these online in my Stampin'Up! Shop by simply clicking on the image 😊 Happy Shopping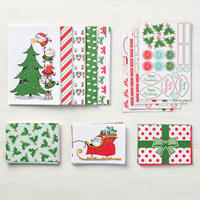 SANTA'S WORKSHOP MEMORIES & MORE CARD PACK   
OUT OF STOCK / UNAVAILABLE
Price: 

£9.25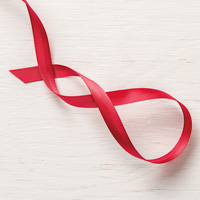 REAL RED 3/8″ (1 CM) MIXED SATIN RIBBON
Please follow and like us: