Yes that is right!  This is one of the sale-a-bration items you can have for FREE if you spend £45.00 with me in my online SHOP (not including P&P) OR spend £90 and pick TWO free items at level 1 or one level 2!! How many craft sites give you free product for spending just £45? I know who…. Stampin' Up! do.  Download both catalogues below:
Spring-Summer Catalogue….
Sale-a-Bration-Catalogue


Now this card set is very much a shabby chic vintage design and it is just fabulous. You can incorporate money or gift cards within these cards, or anything else you wish to include within it, the space on the inner left pocket is great!
Have a look at how easy it is to make up a quick card – we all know times where we need a card quick …. I know I do… Contact me if you have any questions.
Happy Crafting!
Love Tx

Product List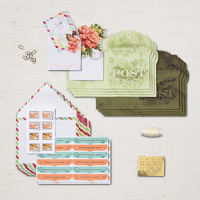 Please follow and like us: