Stampin'Up! Tutorial – Gorgeous Petal Promenade themed gift – Intermediate Level Crafting
Well this is a super cute project make is it not? How sweet – a lovely 5 x 2″ cellophane bag made to look very pretty holding these cute pencils, and decorated with the lovely lovely Petal Promenade Suite Designer Series Paper and co-ordinating Cardstock and ink.
Measurements and Instructions
Place your pencils into the cellophane bag
Cut your A4 cardstock (from shorter edge) to 1 7/8″ x 7 13/16″ and place in bag behind your pencils
Cut a piece of DSP (use scraps if you can) to 1 1/2″ x 4″ and punch (centrally) using the triple banner punch and adhere to bottom of bag with glue dots (so's not to cover the sentiments on your pencils)
Using the same colour of cardstock, and the co-ordinating ink,  stamp a sentiment of your choice, size enough that you can punch it out with the 1 3/4″ circle punch
Dab edges of punched sentiment with the co-ordinating ink (to remove any plainness)
Attach sentiment circle to banner section (leave enough gap at top for your ribbon) using dimensionals
For the top tab section cut out a 2 1/2″ x 2″ piece of the same cardstock and score at 1 1/4″ (halfway) and fold
Using the everyday label punch, punch out a piece of the DSP used in this project and fold in half.  Adere label to cardstock making sure the fold lines are in line
Attach to top of bag and secure with crocidile rose gold clip (or staple if no clips)
Cut a piece of petal pink metallic ribbon enough to wrap around your gift twice (appx 16″ or 8″ if you want to save product) then tie in bow.
Take a photograph of your project and tag me in it #smithscraftycreations
Happy Crafting!
Love Tx
YouTube Tutorial here:
Be sure to follow me on Social Media and Subscribe to my YouTube channel. Search "Smithscraftycreations"  Why not tag me in your project makes inspired by this tutorial.


PRODUCT LIST –
These are the products I used in this project make.  You can purchase these online in my Stampin'Up! Shop by simply clicking on the image 😊 Happy Shopping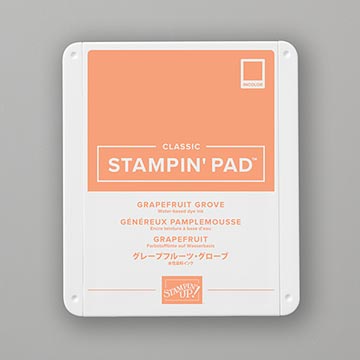 GRAPEFRUIT GROVE CLASSIC STAMPIN' PAD Price: £7.00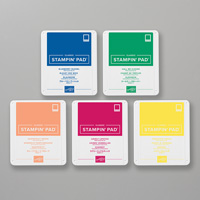 CLASSIC STAMPIN' PAD ASSORTMENT IN COLOR 2018-2020     Price: £31.50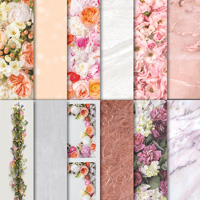 PETAL PROMENADE DESIGNER SERIES PAPER   Price: £10.25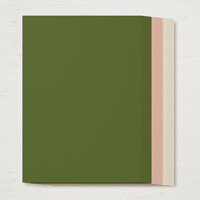 PETAL PROMENADE A4 CARDSTOCK PACK   
Price: 
£8.00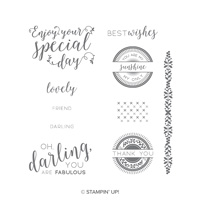 STITCHED ALL AROUND CLEAR-MOUNT STAMP SET   Price: £18.00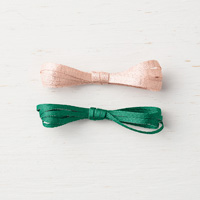 METALLIC RIBBON COMBO PACK